DIY SOS
Briard & Hutchings plumbing team took part in DIY SOS earlier this year which is to be televised in October.
National Blind Children's Society
Warwick Pugh Memorial Shield, Charity Golf day, Celtic Manor Resort, Newport.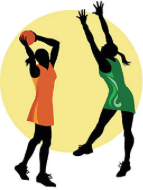 Paignton Netball Team
Briard & Hutchings has supported Michelle Chadwick of the local Paignton Netball Team.